Junior Golf Academy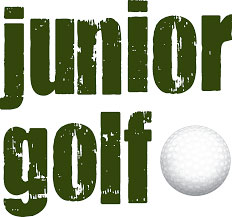 By PGA Head Golf Professional

Dan Walker
The objective of the Sports Academy is to develop junior golfers who will continue to play golf socially or competitively based on each individual's desires.
The PGA Sports Academy curriculum includes:
Golf Skills
Fitness and Nutrition
Sportsmanship, Rules and Safety
Playing Golf
Instruction on Tuesdays, 10 am - 12 pm
Play Days on Fridays 8 am(back nine)
Open to Juniors ages 8 - 17
Cost of program: $20 per session/junior
Call the Pro Shop (218) 878-2485 for 2022 information.
Juniors under the age of 8 wishing to be in the PGA Sports Academy must be accompanied by an adult each session and get the permission of the Head Golf Professional.
A parent or chaperone must accompany junior on play days if under the age of 13.
All juniors must fill out a registration form (see below) and have it signed by their parents to be enrolled in the program.
Students in the PGA Sports Academy will be required to conform at all times to the Etiquette Code, which will be explained in the introductory session.
Please drop off and pick up your student at the scheduled location on the calendar.
PGA Sports Academy Schedule
Tuesday Instruction Day, Driving Range, 10 am -12 pm
Friday Play Day, Tee Times 8 am at back nine.
| | |
| --- | --- |
| Day/Date | Topic |
| Tuesday June 6 | Intro to Junior Golf |
| Friday June 9 | Play Day (No play day for beginners) |
| Tuesday June 13 | Putting & Chipping |
| Friday June 16 | Play Day |
| Tuesday June 20 | Pitching & Bunkers |
| Friday June 23 | Play Day |
| Tuesday June 27 | Full Swing Irons |
| Friday June 30 | Play Day |
| Tuesday July 4 | NO JUNIOR GOLF |
| Friday July 7 | Play Day |
| Tuesday July 11 | Full Swing Driver |
| Friday July 14 | No Junior Golf Play Day |
| Tuesday July 18 | Drive, Chip & Putt Prep Day |
| Friday July 21 | Play Day |
| Tuesday July 25 | Skills Competition/Fun Day |
| | |
| --- | --- |
| Time Schedule | |
| 10:00-10:15 | Roll Call & Warm Up Exercise |
| 10:15-10:30 | Topic of the Day Explanation |
| 10:30-11:00 | Practice & Instruction |
| 11:00-11:15 | Nutritious Snack/Bathroom Break |
| 11:15-11:45 | Competition |
| 11:45-12:00 | Recap & Cool Down Exercise |